Embarrassed of Your Smile? We Have The Solutions.
Dr. Bram is an experienced restorative and cosmetic dentist in New York, servicing local and greater New York City metro area patients. He offers one of the most advanced and impressive cosmetic and reconstructive dentist practices in the entire state. Highly committed to delivering the latest dental technology, Dr. Bram's practice comes with state-of-the-art equipment and facility, providing unrivaled access to cutting-edge procedures and dental components. Our patients may choose from a comprehensive range of treatment plans and methods. Our treatments are designed to match the unique cosmetic needs and requirements of each patient. We make sure every patient gets the result they desire at prices that meet their budget. Dr. Bram is committed to providing the necessary information so patients may make an informed decision on their treatment options. Patients who desire a successful makeover or reconstructive treatment may expect the following from our clinic: Advanced technologies, procedures, and equipment Technical skills that assure the best application of today's latest advancements in the field of dentistry Recommending and providing the ideal combination of technologies and materials for attaining the patient's cosmetic and functional goals. We have bilingual staff members to assist Spanish language patients and help them get a convenient and hassle free experience.
Call Dr. Bram and his staff today at 646-569-9718 to arrange a complimentary evaluation. This is the first step in making the most intelligent, informed decision possible about your dental treatment options…
Can't Eat The Foods You Love? Sore, Ill-Fitting Dentures?
Tooth loss – it's one of the biggest dental concerns for people all over the world. While dentures used to be the sole option to address the problem, there is now a wide range of solutions available. This is precisely what you'll get from our practice – the right answer to whatever dental dilemma you're currently dealing with. Dr. Gary Bram is a cosmetic dentist in New York patients from Bayside, Queens, and other parts of the city run to for reliable dental services. He and the rest of our team are committed to providing every patient with the best dental experience possible. To make this happen, our office is equipped with the latest state of the art materials, equipment, and technologies – assurance of procedure completion with utmost precision. One of our goals is to give every patient the opportunity to choose and make informed decisions about the direction of their oral health. We take every aspect of treatment seriously and present treatment choices based on what is necessary for your unique dental situation. Whether it's all on fours, mini implants, or dental implants in NY; we study all scenarios to create a treatment plan that produces the desired results.
Browse through the different pages on this website to learn about the different solutions we offer for cosmetic dentistry in New York. Schedule your appointment with us today; we look forward to helping you get back on track to optimum dental health!
Truly Comfortable Dentistry
Experience virtually painless procedures at Bayside Dental with exceptional dental care from Dr. Bram and our highly-skilled staff. Our goal is to give you the most comfortable dental experience through sophisticated treatment methods. The latest equipment allows us to perform procedures with utmost precision. We also offer laser dentistry and computer guided implants to minimize pain and shorten recovery times.
All-On-Four Dental Implants
All-On-Four treatment for edentulous patients allows for a quick, effective and long-lasting dental restoration using only four implants to support an immediately loaded full-arch prosthesis. The process allows patients to regain 95 percent of their chewing ability.
Mini-Dental Implants
For patients seeking affordable, less-invasive implants we offer mini dental implants. These implants offer many benefits, especially for patients with excessive bone loss where normal implants could not adhere. Patients in need of denture tightening in hard to reach places are also good candidates for mini implants.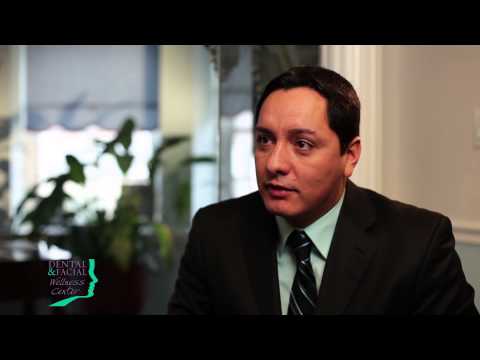 Invisalign
A winning smile is not just about a complete set of white teeth. It's also about proper alignment. We offer Invisalign to help patients fix crooked and misaligned teeth. Providing better benefits than traditional orthodontic treatments, Invisalign is a more comfortable approach to correcting dental alignment. The best part of wearing Invisalign is people will hardly notice you're undergoing treatment. The aligners are removable and virtually clear, providing better comfort than metal braces.
Dark Gum Laser Dentistry
A Solution to Dark Gums
Removing excess melanin has been addressed by many dentists through gum tissue grafting procedures. The procedure often involves treating the roof of the mouth and the affected tissues surrounding the teeth to achieve results. With our state of the art process, everything is different. Our practice is the only known dental office using Opus Dent technology as a solution to dark gums. Less invasive and relatively pain-free, our laser procedure may yield faster and longer lasting results compared to standard gum treatments. The procedure uses special lasers set at predefined power levels that may suit your degree of comfort and treatment requirement.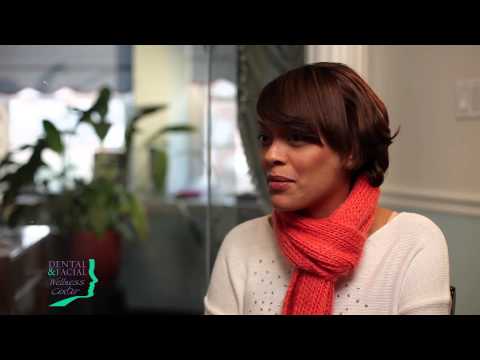 Professional Dental Care for Everyone
Dr. Bram is one of the few cosmetic dentists offering gum treatments in the country. Years of experience and continuous interactions with a multi-cultured patient base allowed Dr. Bram to develop the melanin laser procedure. His dedication and interest in adapting the Opus Dent technology eventually led to innovative special lasers. Our dentist strives to help all patients entering our office, regardless of cultural background. He develops customized treatment plans to match the extent of pigmentation, from spotty to completely dark or black gums. He may also provide other treatment options to achieve the change you want in your smile. Set an Appointment Today
Don't let dark gums stop you from smiling your best. Set an appointment with our dentist to know more about Opus Dent gum treatment.
Actual Patient Testimonials
I was a little hesitant with my smile for a while just because I felt like it was getting darker and it was bothering me, so now no worries with my smile, I smile big and I've paid for it so now I'm smiling all the time. At first I didn't know if what I was asking for was even something that they do. Going online and looking for gum lightening was kind of difficult. When I did go online there were only really two and one is in California and Dr. Bram, so thank God he was here because if not it would have never got done.
I'm just smiling with my big smile, with the white teeth I have and that's just a good thing especially when you have a good experience in everything. I recommend him all over the place, it's just great.
I let Dr. Bram know that I'm extremely sensitive to pain so he made sure that whatever medicine he used to numb me he made sure he numbed me, he kept checking with me to make sure that I was okay and I wasn't feeling anything and I'm highly sensitive so it was extremely painless.
I love coming to Dr. Bram's office because I know that he's going to make my smile better than it ever has been. All of them are amazing; they make you feel very, very comfortable. They are very, very professional but at the same time they are very personable and I think that's very important